Help our schools move forward after the Covid-19 pandemic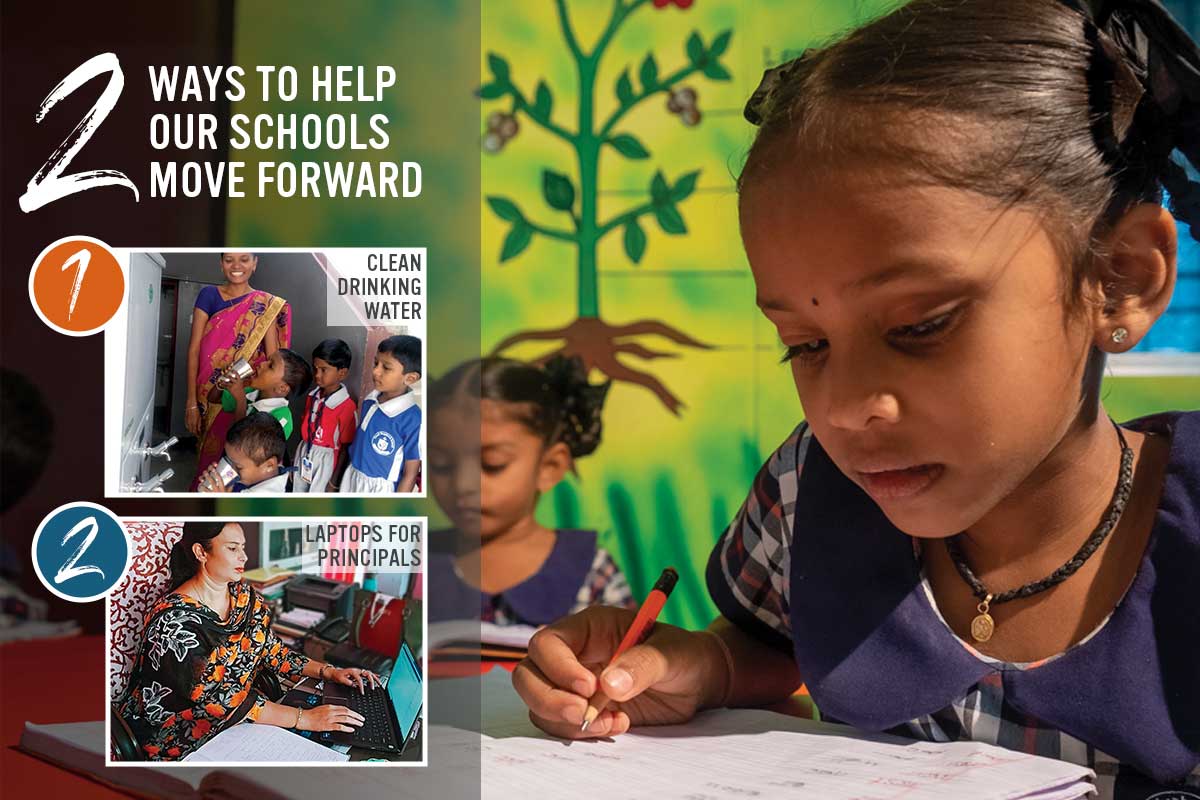 Why?
Over the last 18 months our colleagues in India have faced a very challenging time. The severity of the Covid-19 pandemic caused us to pivot most of our resources towards providing medical care for those in need and also providing aid for families facing extreme hardship because of loss of income. Now we want to prioritise helping our schools to move forward as the 2nd wave of Covid subsides and to make them more robust for future challenges, so that we can continue to give hope and opportunities to children and their families from poor and marginalised communities.
This is why we do what we do!
What?
We have identified two key areas where we need your help.
Installing a permanent clean drinking water supply in our schools
The pandemic wreaked havoc within poor communities. Those already in poor health were particularly vulnerable leading to loss of life far beyond that quoted in official statistics. This highlighted the importance of trying to maintain our students in robust health. Central to this is the supply of clean drinking water. For this reason we want to ensure each Good Shepherd school has an abundant supply of clean drinking water.
Providing laptop computers for school principals
With Good Shepherd schools closed for face-to-face lessons during the prolonged lockdown, our teaching staff worked hard to continue the education of our students. This has been challenging. It has been most successful where the children could access lessons online. In view of this and the possibility of a third Covid wave leading to further school closures we need to ensure our staff are better resourced for online activity.  As a start we want to provide our school principals with laptops of sufficient capacity to include running an online teaching programme. 
How?
Please help our schools to move forward so that they can continue to make a difference as they deliver quality education to the poor and marginalised.
Typically pumping and filtration equipment for a school can cost around £1800. A laptop with sufficient capacity to deliver online learning costs £950.
Donate now to our 2021 Schools Appeal!
With your help, we can.
can make it happen
We want to equip more schools with a permanent clean drinking water supply to improve the health of staff and students. We want to enable more school principals to operate remotely and deliver online teaching to their students..
With your help, we can.
Click the relevant button to make your gift now!.