Whole Person Healthcare Appeal
Help us provide quality healthcare - physical and mental - to poor and marginalised communities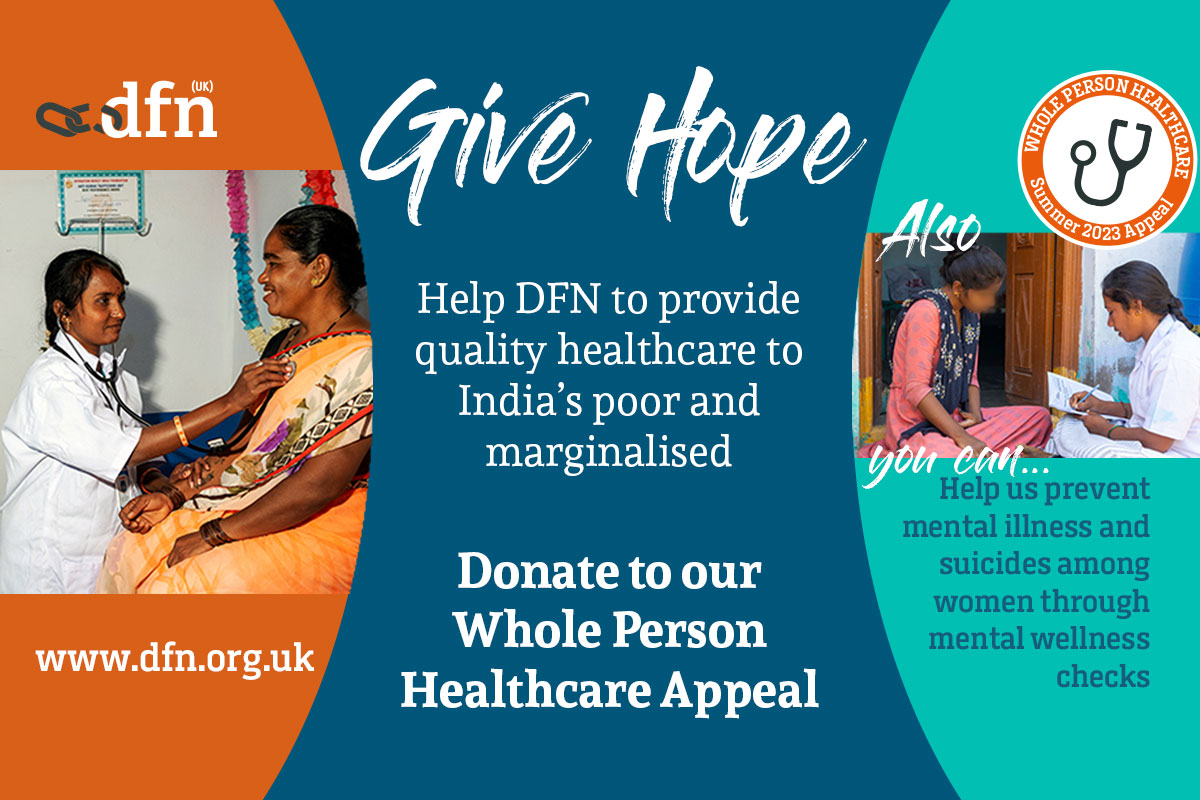 Why?
Ill health and disease are both cause and consequence of poverty, despite much of it being easily preventable. Access to quality healthcare has been denied to poor and marginalised communities in India for far too long.
Recently we have seen a worrying increase in the number of women struggling with depression or taking their own lives.
This is why we do what we do!
What?
We provide accessible quality healthcare through our primary care clinics, eclinics, community health workers and medical camps. We want to provide more.
Our community health workers conduct mental wellness checks in the communities where they work. This enables early intervention and support for those whose mental health is declining. 
How?
Giving to our Whole Person Healthcare Appeal will help us to improve and expand our healthcare provision.  It will enable us to recruit more community health workers, open and equip more eClinics, take medical camps to more communities, train more medical and healthcare staff. 
You can opt to specifically support our mental wellness checks, helping us to build on the 233,000 checks conducted by our community health workers last year, to support those women struggling with depression and save lives
With your help, we can.
can make it happen
We want to make a significant difference to the physical and mental health among poor and marginalised communities.
With your help, we can.
Make a donation to our healthcare generally, or give specifically to support our mental wellness checks.
Thank you for caring!