business development centre
Providing employment opportunities for poor and marginalised women in a safe and caring environment.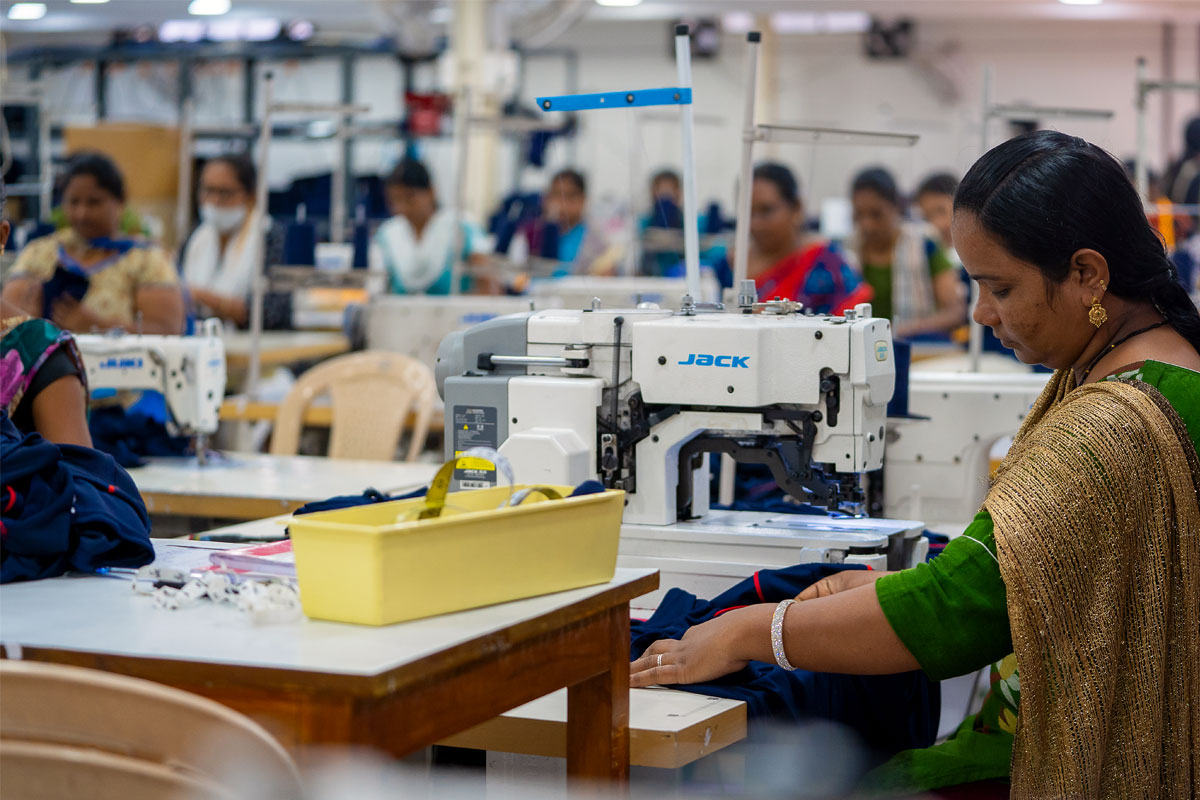 Why?
Helping women from poor and marginalised communities to develop vocational skills puts them in a great position earn a livelihood by getting work or setting up their own business, but what if we could offer them employment in a safe and caring environment? How much better would this be, especially for those from vulnerable or difficult situations?
This is why we do what we do!
What?
The tailoring unit is the initial venture in our Business Development Centre producing school uniforms for students in all our Good Shepherd schools.
Employment
The tailoring unit provides employment for more than 60 women who have successfully completed one of our vocational skills training courses. Increasingly these are graduates of our Women's Development Centre, many of whom come from vulnerable situations.
Safe and caring environment
Alongside the priority of producing good quality clothing, our aim is to provide a safe place for women where they can access help and care, including counselling and healthcare.
Toward sustainability
The tailoring unit has the capacity to take on external contracts in addition to producing all our school uniforms and sports kit, for example by manufacturing uniforms for other schools. Income from these contracts helps to support education and other programmes, contributing towards our goal of self-sufficiency.
How?
We want to expand our business development centre so that not only do we help more people by being able to offer them employment to provide a livelihood and restore dignity, but also to generate more income for our programmes to give dignity and hope to even more.
With your help, we can.
can make it happen
We want to provide more of such opportunities, as well as explore and expand other income generating models.
You can help by donating to our Economic Empowerment fund to help restore dignity and freedom to the poor and the marginalised.