We have over 140 community health workers working with over 25,000 patients a year, among communities totalling more than 250,000 people.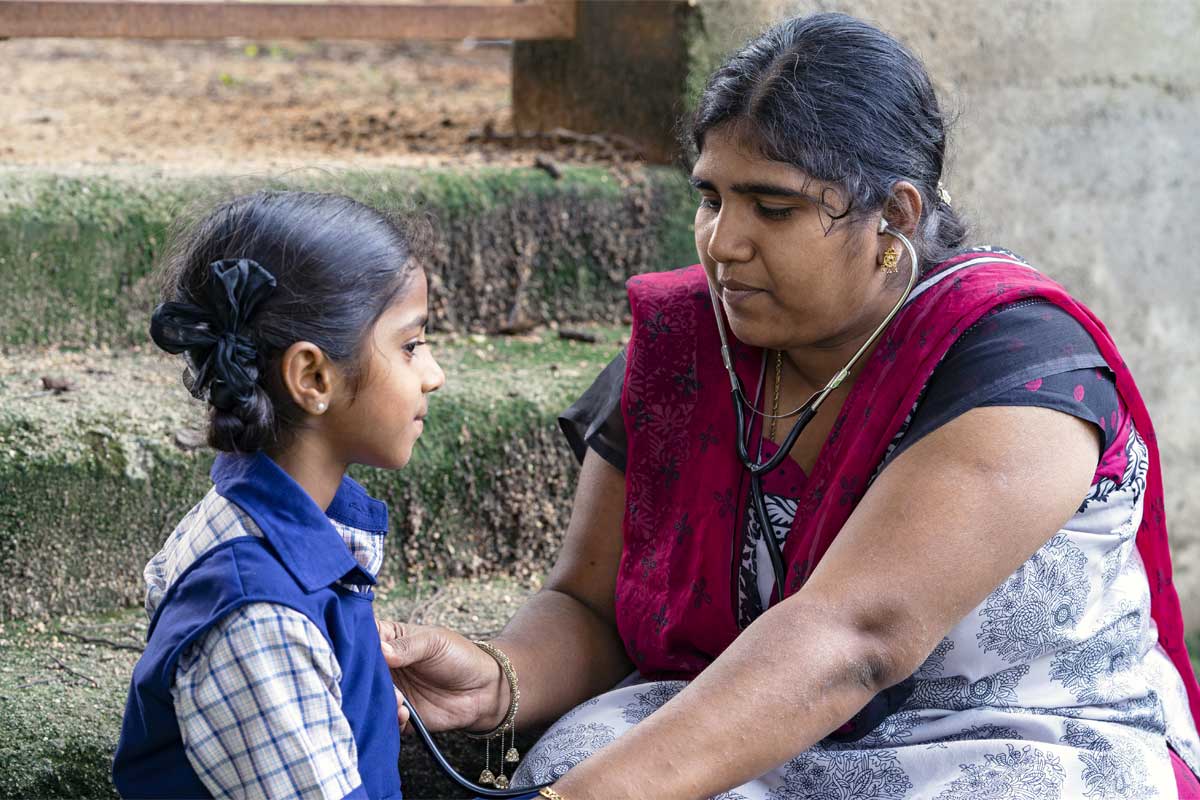 Why?
The most effective disease prevention work takes place in the community, where healthcare workers are living and working on-the-ground.
This is why we do what we do!
What?
We recruit local women with auxiliary nursing qualifications or experience to be our community health workers.
Education
Many of our community healthcare workers are based in our schools serving students and their families, as well as others in the local community. Basic health, hygiene and nutrition education is a priority, but they also are able to deliver deworming, sight-tests, vaccinations, and growth monitoring.
Screening
Community health workers can offer basic screening – such as blood pressure, TB and diabetes checks – to help identify warning signs that need investigation and treatment.
Referrals and follow-up
As well as helping people to access diagnosis and treatment, community healthcare workers have a vital role in encouraging individuals to take up their referrals and medication. They develop links with the government infrastructure to facilitate access for their patients.
How?
We want to employ more community healthcare workers to bring much needed care and hope to those most in need.
With your help, we can.
can make it happen
We want to provide more healthcare to enable the poor and marginalised to take opportunities to escape exploitation and oppression.
You can help by donating to our Healthcare fund to help prevent and treat illness and disease among the most vulnerable.