Our Community Health Workers not only provide a reassuring presence in the local community but also help prevent sickness and disease – a cause and consequence of poverty, exploitation and abuse.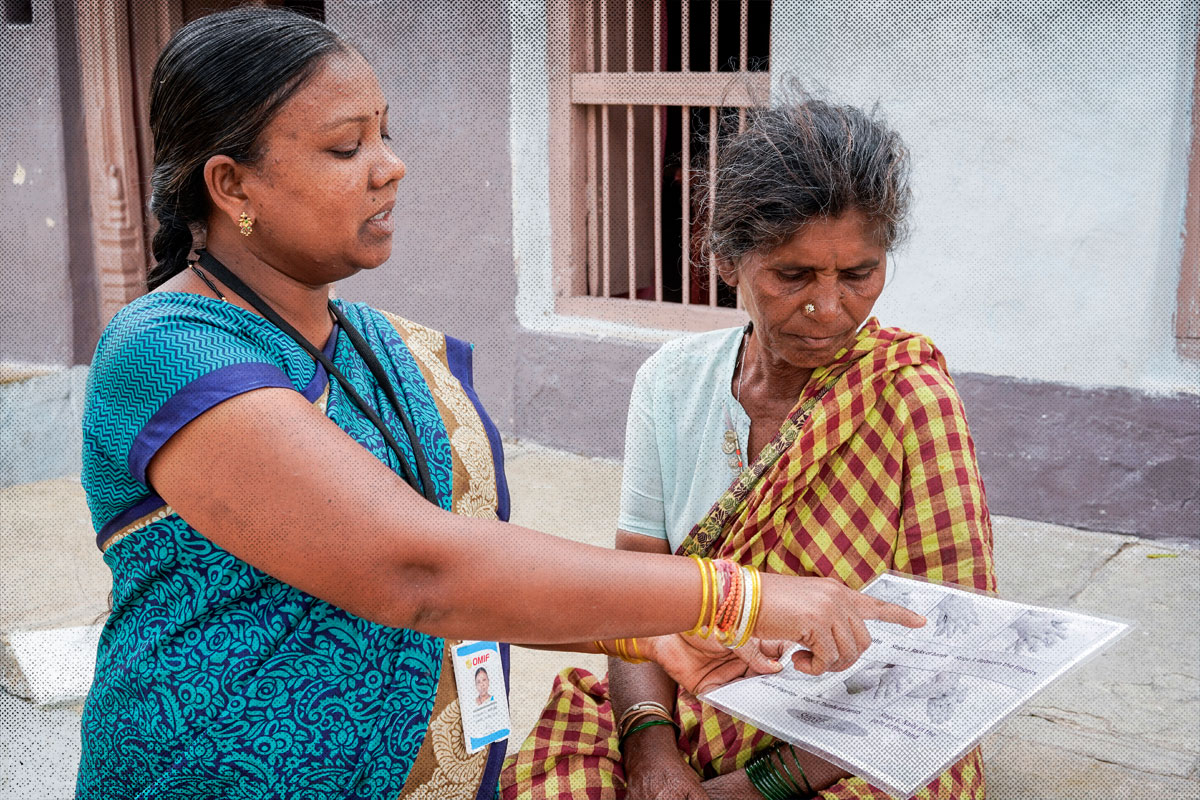 Why?
Sickness and disease increase vulnerability to destitution, exploitation and abuse. Lack of access to healthcare exacerbates this for the poor and marginalised.
This is why we do what we do!
What?
Community healthcare is delivered through our rural development programme under the banner of Kapaade Akka (protection sister).
Local presence
We have over 70 community health workers recruited locally and each working in two villages where women are particularly at risk of exploitation and abuse.
Education
A key part of the health worker's role is education – basic health, hygiene and nutrition - to help prevent disease and ill-health.
Screening
Our health workers are also able to administer basic health screening and to advise when people need to visit a doctor, clinic or hospital.
Medical Camps
The health workers assist on medical camps – the visit of a doctor and other health professionals to a village – but they come into their own over the next few weeks ensuring patients take their medication and attend follow-up hospital appointments and tests.
eClinics
Community health workers also play a key role in our new eClinics, helping to facilitate communication between patients and doctors or other clinicians via video-link. They also follow-up patients supporting them as they access treatment, testing and screening.
How?
We want to recruit, train and support more community health workers for more villages.
With your help, we can.
can make it happen
We want to empower more women so that they can thrive and at the same time equip them to overcome poverty, exploitation and abuse.
You can help by donating to our Community Development fund to help women through our holistic empowerment programmes.