Providing access to quality healthcare for poor and marginalised communities in rural and slum areas.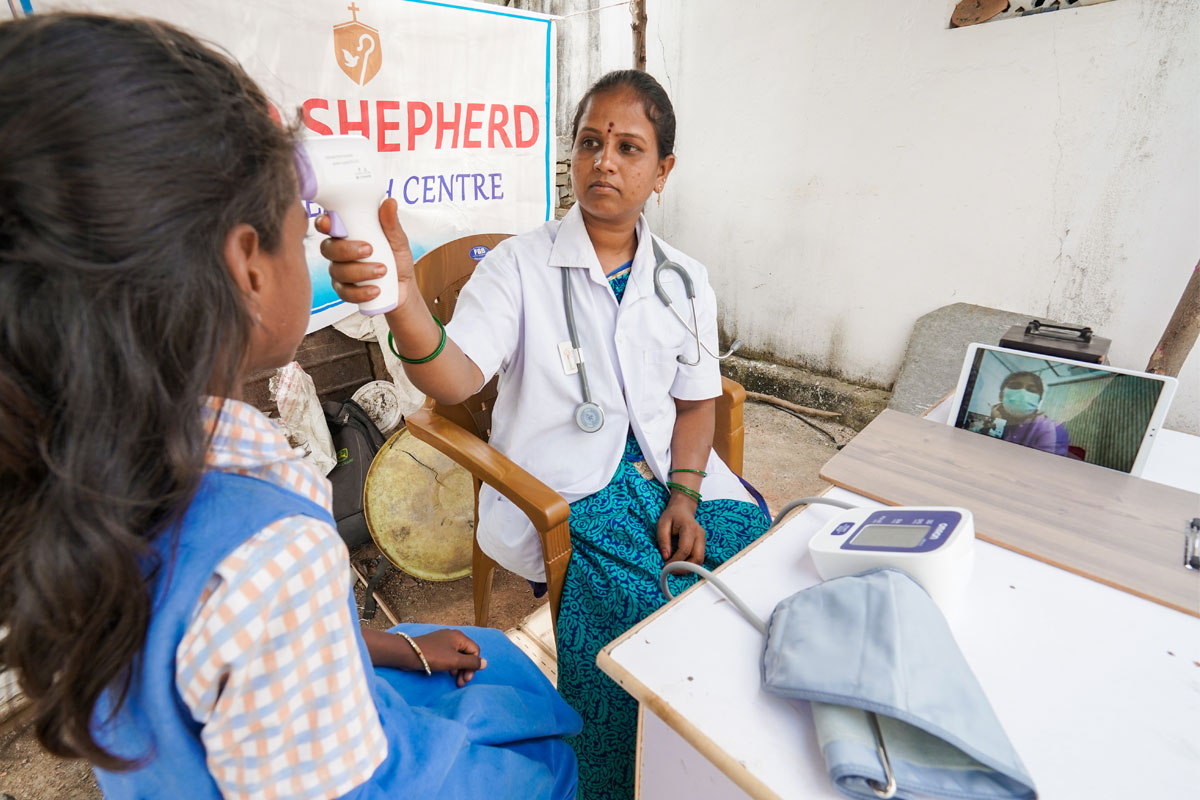 Why?
With nearly 70% of India's 1.3 billion population living in rural areas, many millions live far away from quality healthcare facilities. Even when healthcare is close to home, often stigma and poverty prevent access to it. We believe that poverty and marginalisation should not be a barrier to healthcare.
This is why we do what we do!
What?
Our rapidly expanding network of eClinics – known locally as telehealth centres – enable people in rural, slum or otherwise remote areas to access good quality healthcare. Patients have a consultation with a doctor or clinician at our hub clinic via a video-link. The consultation is facilitated by a community health worker based at the eClinic. They can translate into the local language and administer basic screening.
Comprehensive care
After consultation, treatment and care are provided directly from the eClinic or a nearby hospital where we have a prearranged agreement for patient care and referral. At all times the community health worker advocates on behalf of the patient to ensure that they continue to receive the highest standard of care and face zero discrimination.
Culturally sensitive
The ability of the community health worker to understand local custom, culture and dialect is key in exchanging information and securing accurate care.
Female-friendly
Since many of our patients are vulnerable women, all eClinic staff are female. They treat patients sensitively, with dignity and respect.
Affordable
Due to ongoing financial and economic challenges faced by marginalised and vulnerable communities, our eClinics are currently free of charge.
How?
Starting from scratch during the Covid-19 pandemic, we now have over 60 eClinics serving patients in 14 states. Our goal is to increase the number of clinics to 100 over the coming months.
With your help, we can.
can make it happen
We want to provide more healthcare to enable the poor and marginalised to take opportunities to escape exploitation and oppression.
You can help by donating to our Healthcare fund to help prevent and treat illness and disease among the most vulnerable.