primary healthcare clinics
Providing quality preventive, curative and diagnostic healthcare at reduced cost for the poor and marginalised.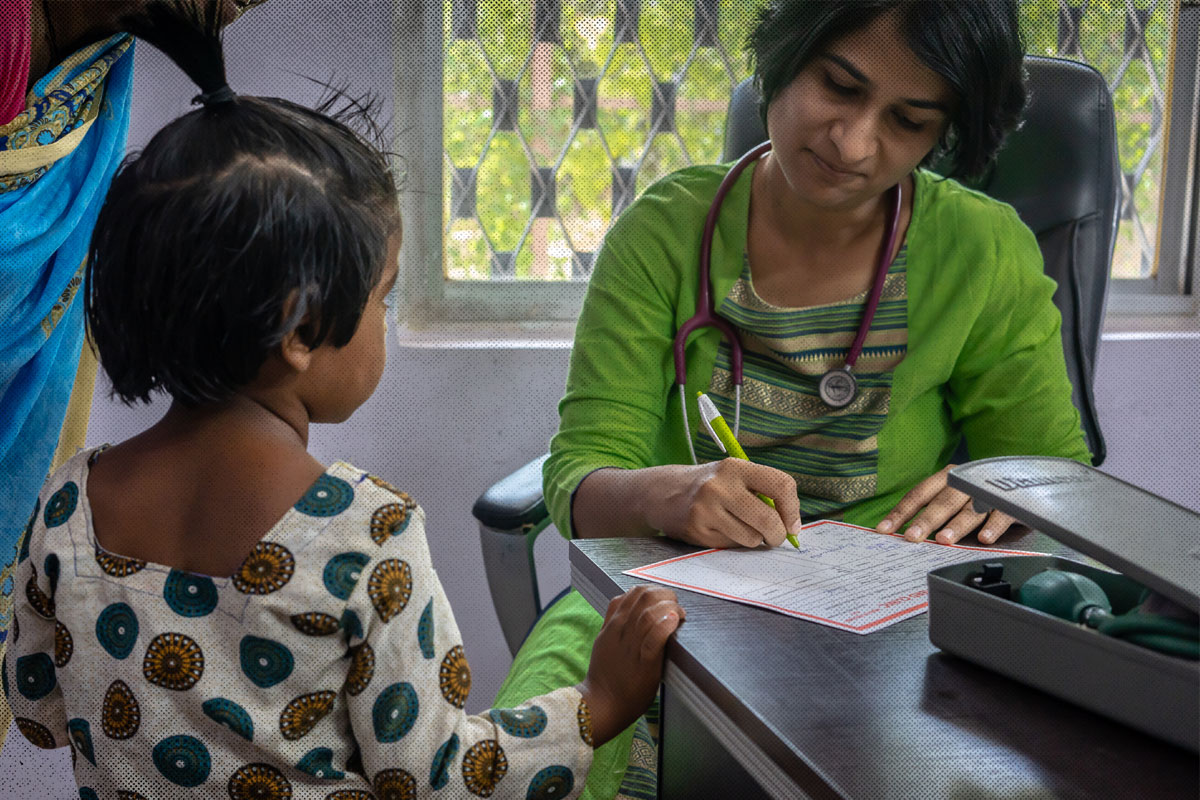 Why?
In areas where there is a lack of government healthcare infrastructure our primary clinics provide quality preventive, curative and diagnostic healthcare at reduced cost.
This is why we do what we do!
What?
Currently we have primary clinics in five Indian states serving the local community and resourcing our wider healthcare services.
Medical services
Our clinics provide GP and nursing services for poor and marginalised communities, along with more specialist services which may include dentistry, STI (including HIV and AIDS) diagnosis and treatment, and other services.
Diagnostic and treatment
Although health, hygiene and nutrition education is part of the service, it is the diagnosis and treatment services that make these clinics so valuable.
Extending our reach
The clinics also reach beyond their local area through initiatives such as mobile clinics and medical camps. In addition, doctors and clinicians can offer consultations to patients in our widespread eClinics via video-link.
How?
We want to strengthen and expand our clinics in order to reach more people with much needed health services.
With your help, we can.
can make it happen
We want to provide more healthcare to enable the poor and marginalised to take opportunities to escape exploitation and oppression.
You can help by donating to our Healthcare fund to help prevent and treat illness and disease among the most vulnerable.