Our Pratigya Women and Girls' Hostel is a haven for those from poor and marginalised communities who are at-risk of exploitation.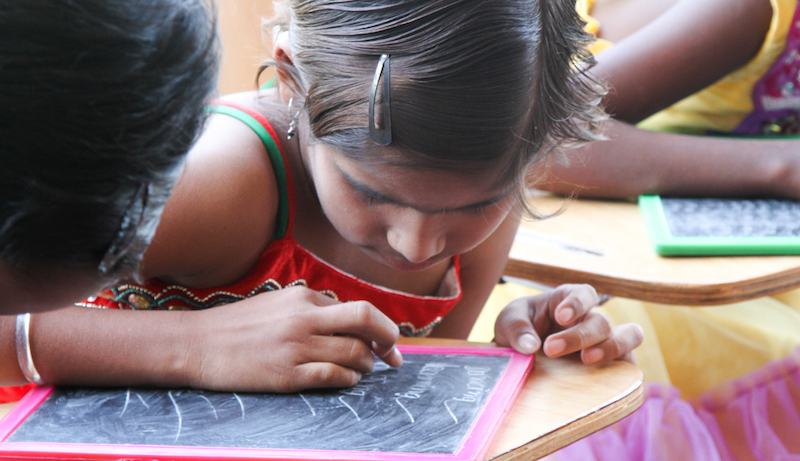 Why?
Providing a safe place for those most at risk from exploitation and abuse is vital to help them recover and begin to thrive.
This is why we do what we do!
What?
The Pratigya Women and Girls' Hostel, just one of our refuge shelters, helps those who are especially vulnerable to various forms of exploitation and abuse.
Care
We provide food and shelter in a loving, caring atmosphere, along with counselling, especially for those who have been traumatised.
Health
We ensure that the women and girls receive the nutrition they need, and give them access to healthcare.
Education
All the girls have the opportunity to learn at one of our quality English-medium schools or on vocational training courses, along with any extra tuition they need. Women who are in our short-term residential wing also have the opportunity to learn vocational skills
How?
Our brand new purpose-built shelter provides 100 long-term places for at-risk girls, 50 short-term places for women from vulnerable situations, and vocational skills training to residents and non-residents.
With your help, we can.
you

can make it happen

We want to provide more care and support for at-risk women and children so that their dignity can be restored and they can grow up in safety. It costs £40 a month to provide care, safety and support for a girl, including £18 for food.

You can help by making a donation or by donating regularly to our Women and Girls' Shelter.